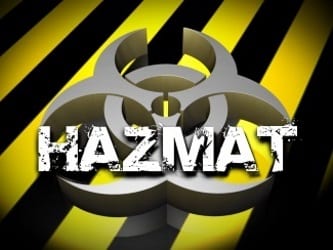 Crews are on the scene of a major Monday morning crash in Joppa.
The crash was reported at about 11:45 a.m. at the intersection of Route 40 and Joppa Farm Road.
Reports indicate that a garbage truck overturned and his a gas line.
There is an active gas leak at the scene.  Hazmat crews are headed to the scene as are crews from BGE.
There has been no word on any injuries.
Motorists should avoid the area.
Advertisement
Facebook Comments