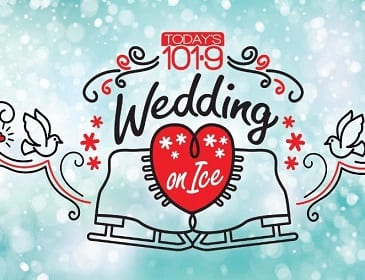 It's that time of year again.
Here's your opportunity to be one of the "coolest" couples this Valentine's Day when The Avenue at White Marsh hosts Today's 101.9's Valentine's Day Wedding on Ice.
Today's 101.9 will provide the ceremony, wedding cake, and champagne toast, along with the ice and skates. You'll provide the love, laughter, and marriage license.
If you are already married and simply want to renew your vows, that's okay too.
There is no charge to participate (except the Baltimore County fee to obtain a marriage license).
Visit Today's 101.9 here for more information or to register.