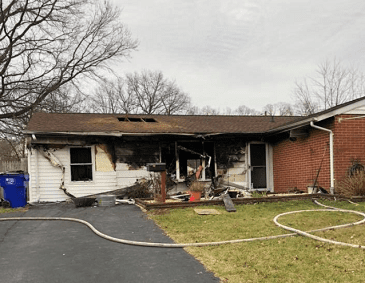 Authorities are investigating after a fire did major damage to a home in Joppa on Monday.
The fire was reported at around 2:45 p.m. on January 7 in the 1000-block of Emmerick Drive.
Fire crews from Joppa, White Marsh, Kingsville, Aberdeen, and Abingdon responded to the scene.
Officials say a teenager discovered the fire in the living room of his parents' home.
He managed to escape the blaze along with two dogs, however a cat died in the fire.
The fire did about $40,000 in damage.
The cause of the fire remains under investigation at this hour.