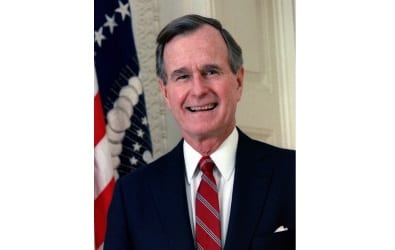 Governor Larry Hogan on Monday declared that Maryland state government agencies and offices would be closed on Wednesday, December 5, 2018, as a mark of respect for President George H.W. Bush's lifetime of service.
"Today, I ask that you take time to remember and honor the immeasurable contributions of President George H.W. Bush and his legacy of principled leadership, decency, and commitment to our nation," said Governor Hogan. "This is just one small way the citizens of an eternally grateful state can pay tribute to a truly great American."
Story continues below
This declaration coincides with a national day of mourning, federal government closure, and a memorial service for President Bush at National Cathedral in Washington, D.C., which Governor Hogan will attend.
President George H.W. Bush has returned to Washington for a final time, to lie in state at the U.S. Capitol Building.
Facebook Comments