The National Weather Service has issued a Dense Fog Advisory for the Nottingham area.
The advisory will be in effect until 4 a.m. on Monday morning.
It covers northern Maryland, northwestern Virginia, and eastern West Virginia.
Story continues below
Visibility will be reduced to a quarter of a mile or less in these areas.
Motorists should use extreme caution.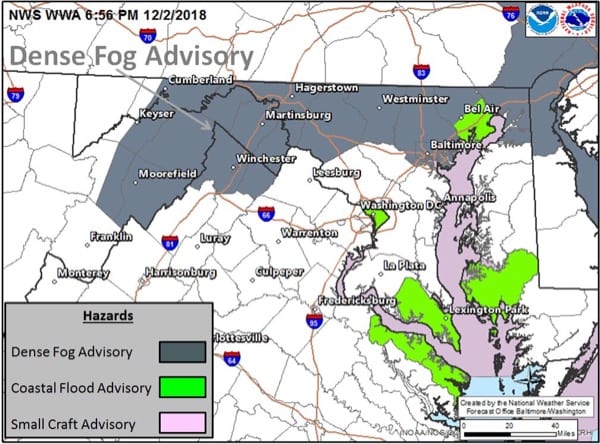 Facebook Comments