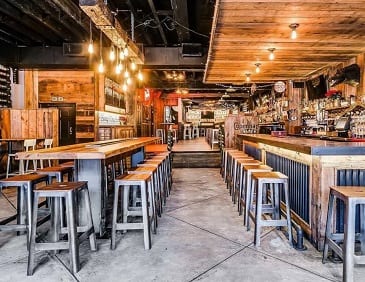 It's official.
Wayward Smokehouse will replace the recently-closed Don Pablo's on The Avenue at White Marsh.
Don Pablo's abruptly closed its doors earlier this week, leaving only a sign in the window to mark the occasion.
In a statement on Tuesday, Wayward Smokehouse writes:
"We are excited to announce our expansion to Baltimore County with Wayward Smokehouse and The Curious Oyster. We look forward to sharing our passion for authentic style Texas BBQ coupled with fresh sustainable regional seafood in our newest endeavor The Curious Oyster. Our mission is simple, through elevated hospitality, we create unique brands that provide memorable experiences for our valued guests. Having deep roots in Perry Hall and White Marsh, our family here at White Oak Hospitality looks forward to going above and beyond while, serving our local communities in 2019!"

Advertisement




The restaurant's only other location can be found at 1117 South Charles Street (21230).
To learn more or to see the menu, visit http://www.waywardsmoke.com.
Facebook Comments