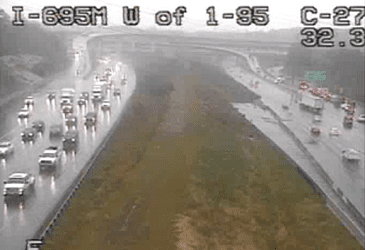 Crews are on the scene of a Friday afternoon crash along I-695 in the Rosedale area.
The crash occurred at just before 2 p.m. along the exit ramp from the inner loop of the beltway to Interstate 95.
A jackknifed tractor-trailer is currently blocking the ramp.
Story continues below
There has been no word on any injuries.
Motorists should expect delays in the area.
Facebook Comments