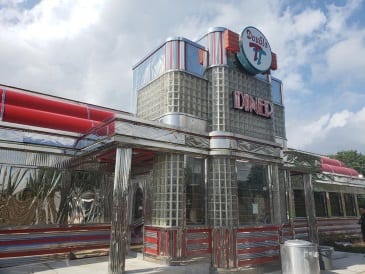 It's official.
Baltimore County Councilman David Marks and the owners of the Perry Hall Double-T Diner have announced an opening date for the diner located at Joppa and Belair Roads: Monday, November 5th.
Hours on Monday, November 5th will be from 4 to 9 p.m.; on Tuesday, November 6th from 9 a.m to 5 p.m; and on Wednesday, November 7th and Thursday, November 8th, from 9 a.m. to 9 p.m. Regular hours resume on Friday, November 9th.
"When CVS announced plans to build at this location, our office convinced the developer to pay to relocate the diner at no taxpayer expense," said Councilman Marks. "We thought it was important to preserve 40 neighborhood jobs and a restaurant that has become a landmark in Perry Hall. I am proud to welcome the return of the Perry Hall diner."
"We are delighted to be back in operation, and we thank the community for its patience," added John Korologos, co-owner of the diner.
The Perry Hall Double-T Diner has served northeastern Baltimore County since 1999.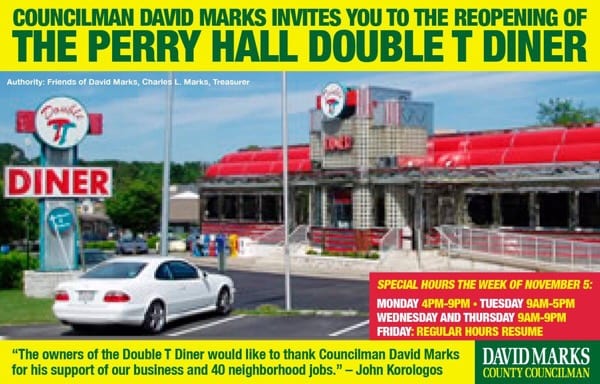 Facebook Comments