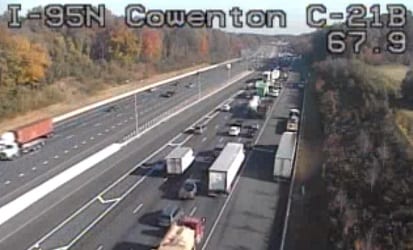 Crews are on the scene of a Thursday morning crash along Interstate 95.
The crash was reported at just before 9:30 a.m. along northbound I-95 between New Forge Road and the Big Gunpowder Falls.
One vehicle overturned in the crash.
Units from White Marsh Volunteer Fire Company are responding to the scene.  The two left northbound lanes are closed.
Advertisement
There has been no word on any injuries.
Motorists should use caution in the area.
Facebook Comments