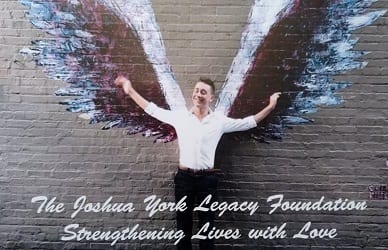 MidiCi The Neapolitan Pizza Company, located on The Avenue at White Marsh, is partnering with the Joshua York Legacy Foundation to raise funds for suicide awareness, prevention, and community outreach.
The restaurant will host Joshua York Night on Wednesday, October 24, 2018, from noon to 8 pm.
Twenty five percent of proceeds, generated with a flyer (available here) or showing this event electronically, will be donated to The Joshua York Legacy Foundation.
Story continues below
There will be rock painting from 4 to 6 p.m.  For a small donation, participants can paint a positive message on a rock to be placed within the community.
Attendees must present a flyer or show the event electronically in order for the Foundation to get credit for their purchase.
Joshua York took his own life on July 28, 2018 at the age of 20 in Nottingham, Maryland.
Facebook Comments