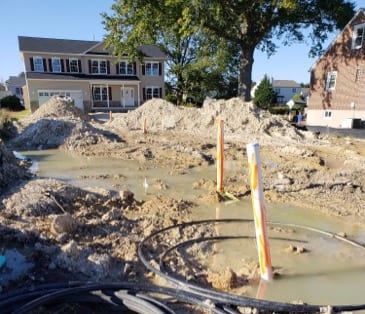 A water main break in Perry Hall has left several residents without service.
The Department of Public Works says a 12-inch main has ruptured in the 9300-block of Snyder Lane (21128).
Several customer are without water and repair crews have been dispatched.
"I have been in touch with county and city public officials about restoring water service in this part of Perry Hall," said Councilman David Marks. "Crews are on their way. The affected area begins near 9314 Snyder Lane. We are told water service may not be restored until 11 p.m. or midnight."
"Tomorrow morning, our office will find out how the homebuilder of this project can be held responsible for the overall condition of this site and the interruption in water service that affected dozens of Perry Hall residents," added Marks.
Motorists should use caution in the area.