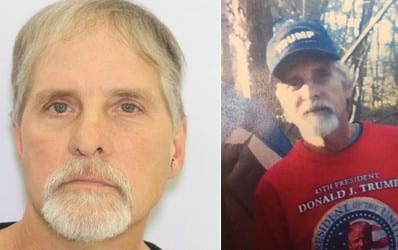 UPDATE: Kenneth Culbertson has been located.
Original story below…
——
Police are searching for a man who has gone missing from the Middle River area.
Kenneth Edgar Culbertson Jr., 52, may be operating a 1999 Chevrolet work van that is white in color with a logo on the driver's side door that says "Ken's Handyman service," with tag number "MD 8273Z6."
Story continues below
Culbertson is described as a white male, 5'6″, 170 pounds, with brown eyes, gray hair, and a goatee. He was last seen wearing a blue hat, black tee shirt, and white pants.
He was last seen at 6:45 p.m. on Saturday, October 20th, in the 100-block of Cowhide Circle (21220). A silver alert has been issued.
Culbertson may be confused when located.
Anyone with information on Kenneth Culberton's whereabouts is asked to call police at 410​-307-2020 or dial 911.
Facebook Comments