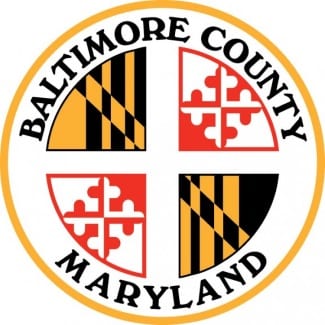 Baltimore County Executive Don Mohler has announced plans to significantly expand the county's emergency mental health system by funding overnight hours for the Mobile Crisis Team that responds to individuals experiencing a mental health crisis, including those addicted to opioids.
The Baltimore County Crisis Response System, a collaborative effort between the County's Health and Police Departments, works with The Affiliated Sante' Group, Inc. to provide emergency mental health services to Baltimore County residents. The Mobile Crisis Team is currently available from 9:30 a.m. until 1 a.m. daily. The increased funding of $561,000, contingent on County Council approval, will bring the Mobile Crisis Team budget to $2.6 million and will help expand their services to 24 hours per day.
"Our Mobile Crisis Team provides a vital service to people in their most vulnerable moments; by pairing a mental health clinician with a police officer, they are able to respond in a way that deescalates situations, protecting both the individual and overall public safety," Mohler said. "If approved by the Council, we will ensure that County residents who need these services throughout the night will now have access to them."
"The increase in funding will mean an expansion in service hours, and having these services available around the clock is priceless," said Director of the Department of Health and Human Services Dr. Gregory Wm. Branch.
The Mobile Crisis Team responds to severe behavioral health emergencies in the community, with the goals of diverting residents from unnecessary hospitalizations and/or entry into the criminal justice system, and reducing the number of emergency petitions. The team provided 2,343 interventions to Baltimore County residents and their families in fiscal year 2018.
"This funding will allow constant coverage throughout the County to provide a resource to patrol officers dealing with those suffering from mental health issues," said Chief of Police Terrence Sheridan. "Hopefully, this will continue our trend of peacefully resolving incidents involving individuals in crisis."
Story continues below
"The Mobile Crisis Team has been a tremendous asset to the community and I support the expansion of their availability into the overnight hours, when many incidents take place," said County Council Chair Julian Jones.
"Mental health crises don't start in the morning and end at night," concluded Mohler. "We have to take care of those in need."
Facilitating Access to Mental Health Care
Another strength of the Mobile Crisis Team is that they help people take full advantage of the dynamic matrix of services in place to link Baltimore County residents to preventative care options.
For more information on mental health services offered in Baltimore County, call the Baltimore County Department of Health at 410-887-3828. To access emergency mental health services, call the 24-hour Mobile Crisis Team hotline at 410-931-2214.
Facebook Comments