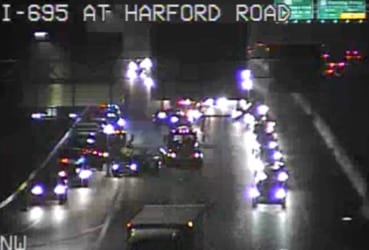 Crews are on the scene of a late-night crash along I-695.
The crash was reported along the inner loop just prior to the Harford Road exit at about 11:30 p.m. on Thursday night.
The three right lanes along the inner loop have been shut down.
Story continues below
There has been no word on any injuries.
Mototists should expect delays in the area.
Facebook Comments