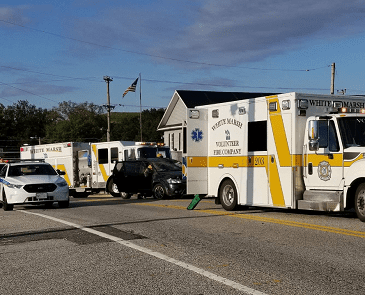 Crews were on the scene of a crash in White Marsh on Saturday morning.
The accident was reported at about 8:30 a.m. in the area of Philadelphia Road at Ebenezer Road.
One vehicle overturned in the crash.
Story continues below
The roadway was briefly shut down.
There has been no word on any injuries.
Motorists should use caution in the area.
Facebook Comments