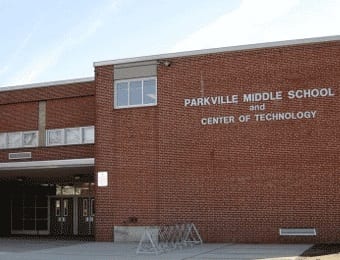 Baltimore County Public Schools Interim Superintendent Verletta White and Baltimore County Executive Don Mohler will announce the 12 winning schools of the annual "Team BCPS Clean Green 15 Litter Challenge."
The announcement will be made at Parkville Middle School on Tuesday at 11 a.m.
The top performing schools will be awarded grants to create environmental projects. This year, the litter challenge involved more than 5,000 volunteers who participated in 338 clean-ups throughout Baltimore County, resulting in the removal of tons of trash from school and community properties. The anti-litter initiative encouraged BCPS schools and community organizations to conduct litter clean-ups and anti-littering outreach this past year.
Debbie Phelps, executive director of The Education Foundation of BCPS, will serve as the program emcee.
Advertisement
Through the initiative, participating groups registered their "Clean Green" events on the BCPS website and designated which BCPS school would receive credit for their efforts. Environmental literacy grants from The Education Foundation of BCPS are awarded to schools based on the clean-up activity credited to winning schools as well as other anti-litter education and outreach efforts.
Grants are to be used for school-based instruction that emphasizes the theme of environmental literacy. Sponsors include BGE, The Education Foundation of BCPS, the Baltimore County Department of Environmental Protection and Sustainability, and BCPS.
Parkville Middle School is located at 8711 Avondale Road in Parkville (21234).
Facebook Comments