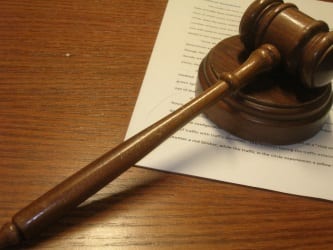 A Kingsville man pleaded guilty on Wednesday to child pornography charges.
Keith Edward Taylor, 33, reportedly enticed children to send him sexually explicit videos of themselves.
According to Taylor's plea agreement, in 2017, Taylor used an instant-messaging app to communicate with minors throughout the U.S.
Taylor allegedly admitted that he engaged in sexually explicit conversations with at least five minor male victims, ranging from 12 to 15 years old, and residing in various states, including Texas, Massachusetts, Iowa, Michigan, and Colorado.
Story continues below
Taylor allegedly said he typically portrayed himself as a woman and requested that he repeatedly requested that the boys send sexually explicit photos and videos of themselves engaging in sexually explicit conduct. Taylor sent some of the boys sexually explicit photos of women, falsely claiming that they were photos of himself.
Taylor further admitted using the messaging app to distribute and trade child pornography with adults. In December 2017, Taylor allegedly traded child pornography with a user who sent Taylor a live photo of a child that the user claimed was his own stepchild. Taylor repeatedly requested sexually explicit photos of the child and discussed the other user engaging in sex acts with the child. Taylor also maintained digital collections of child pornography in multiple cloud storage accounts and electronic devices.
As part of his plea agreement, Taylor must register as a sex offender in the places where he resides, where he is an employee, and where he is a student, under the Sex Offender Registration and Notification Act (SORNA).
Taylor faces a mandatory minimum sentence of 15 years in prison and a maximum of 30 years in prison followed by up to lifetime of supervised release for production of child pornography. U.S. District Judge Deborah K. Chasanow has scheduled sentencing for November 30, 2018 at 3 p.m.
Facebook Comments