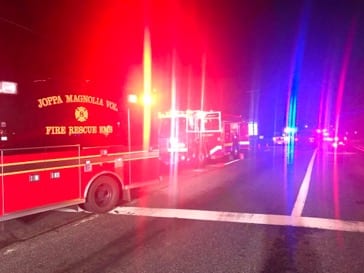 Emergency personnel are responding to a serious, Saturday night crash in Fallston.
The crash was reported at just after 11 p.m. at the intersection of Belair Road and Mountain Road/MD-152.
Several people are said to be injured and five ambulances are responding to the scene.
Motorists should avoid the area.
Facebook Comments