A portion of the beltway was shut down on Saturday morning due to a crash in Essex.
At 9 a.m., the Maryland State Highway Administration reported that all lanes along the outer loop of I-695 were shut down at Route 702.
There has been no word on any injuries.
Story continues below
Motorists should expect heavy delays in the area.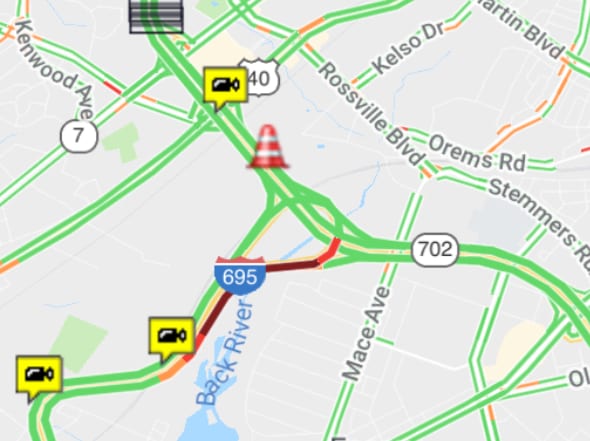 Facebook Comments