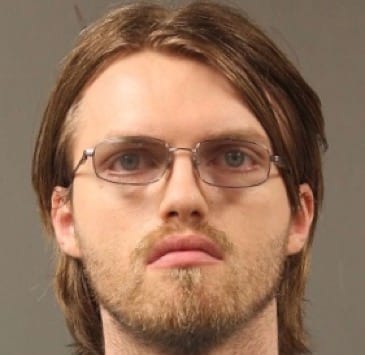 Police in Baltimore County arrested a substitute teacher from Essex on Tuesday morning on child abuse and sexual assault charges.
Scott Thomas McCruden, 31, of the 600-block of Orems Road (21221) has been charged with sex abuse of a minor and a multitude of other child sex abuse charges. A warrant for his arrest was issued by the District Court of Maryland for Baltimore County on July 19, which was served at his home at about 6:30 a.m. on Tuesday.
McCruden was hired by the parents of a 9-year-old girl as a babysitter and tutor in September 2017, but they ended his employment by May 2018 when their child began to exhibit signs of anxiety and distress at times when McCruden was scheduled to babysit.
Police were also contacted at that time, and an investigation into McCruden revealed he had inappropriate physical and sexual contact with the girl while she was in his care at both his home and at hers, and in his vehicle at times when he picked her up from school.
The abuse ranged from "disciplinary" pinching to inappropriate touching and pinching of the girl's buttocks.
McCruden was temporarily employed by Baltimore County Public Schools as a substitute teacher between September 2017 and June 2018, working mainly in schools in eastern Baltimore County for varying grades and subjects. He is no longer employed by Baltimore County Public Schools.
Police and school officials do not believe that McCruden had any inappropriate behavior with minors while working in the capacity of a substitute teacher on school property.
Still, detectives are urging parents to speak with their children about notifying a trusted adult if they believe they have experienced any type of inappropriate touching and contact police if they believe their child has had any inappropriate contact with McCruden.
McCruden is presently being held at the Baltimore County Detention Center on no bail status pending a bail review hearing on Wednesday.