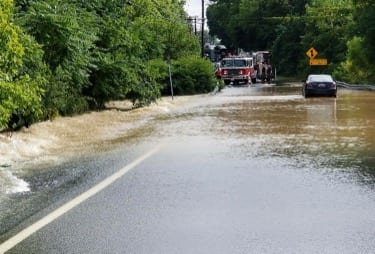 Crews rescued a stranded motorist from rapidly-rising flood waters in White Marsh on Tuesday evening.
At about 5 p.m., first responders from White Marsh Volunteer Fire Company responded to the area of Philadelphia Road at Campbell Boulevard for a report of an automobile stuck in the water.
Advertisement
The vehicle had stalled from high water on the roadway caused by a line of storms that had moved through.
The roadway was briefly shut down and the driver was successfully rescued
Facebook Comments