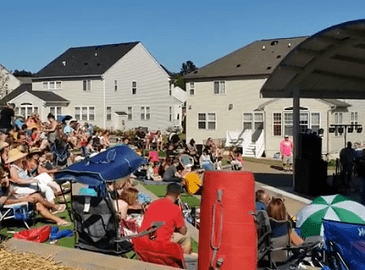 A popular Perry Hall playground marked its second anniversary over the weekend.
Angel Park had a birthday bash on Sunday commemorating the two-year anniversary of the park's opening.
Kanye Twitty performed live music and the Oriole Bird and Councilman David Marks were in attendance as well.
Angel Park began from an idea that came to Kelli and Andy Szczybor after the loss of their baby boy, Ryan. From a sad origin, a bright and life-affirming idea emerged – to build a place for laughter, activity and fun, for families and friends throughout the area. Ryan was diagnosed with Leukemia at the age of 6 months old. After extensive hospital visits, Ryan passed away at the tender age of 15 months.
Advertisement
His family wanted to turn the experience into something positive. They set out to help others like Ryan battling cancer and those who have lost loved ones or have children with special needs. They wanted to build a place that would be a positive, safe and peaceful area that every child and family could enjoy.
Thus, Angel Park was born. Over 4,000 members of the community came together to construct the park in 2016.
Facebook Comments