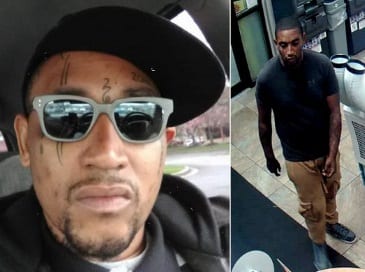 Police are asking for the public's help in tracking down a wanted individual.
Brandon Floyd has been identified as the suspect in at least ten cases of robbery, theft, and assault across Baltimore County, dating back to mid-May. He is also linked to additional cases in Pennsylvania. Floyd is last known to have struck in Baltimore County on Tuesday, June 26.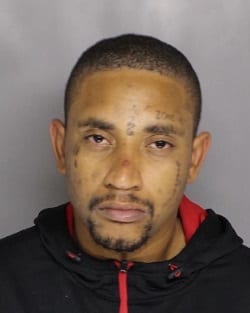 Floyd typically strikes convenience stores during the overnight hours, including Royal Farms and 7-Eleven, loitering around the store for a short time before approaching the counter and demanding cigarettes or simply walking behind the counter and taking them. He has also stolen merchandise during the afternoons from Walmart, Rite Aid, Game Stop, and a liquor store.
Brandon Floyd is easily recognizable with a number of tattoos on his face, including a swirl between his eyebrows, two tear drops under his right eye, two vertical parallel lines above and below his right eye, and "Danielle" written in cursive on the right side of his neck.
Detectives are asking that anyone with information on Brandon Floyd's whereabouts contact police at 410-307-2020.
Facebook Comments