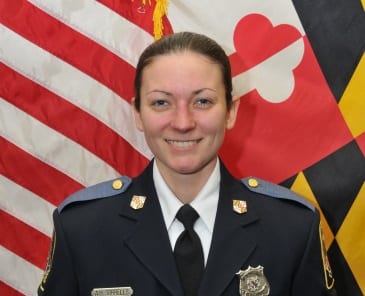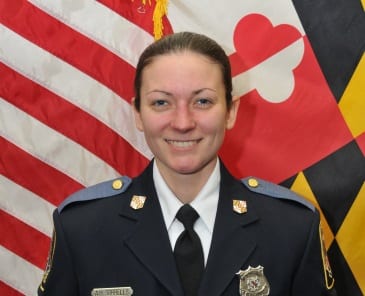 The Baltimore County Police Department has posthumously named slain police officer Amy Caprio its May 2018 Officer of the Month.
Assigned to the Parkville Precinct, Officer Caprio was run over on May 21 while investigating a suspicious vehicle on Linwen Way in Perry Hall.  She died as a result of her injuries.
"Her supervisors describe her as highly motivated, professional and compassionate, with an ability to communicate and connect with the variety of citizens she encountered daily," said BCoPD officials. "She was efficient in balancing her responsibilities of patrol response and investigation, while still maintaining a high level of visibility through proactive patrol in an effort to deter crime."
Story continues below
On Saturday, the Baltimore Orioles recognized Officer Caprio as one of their Birdland Heroes.
Her husband, Tim Caprio, accepted the award on her behalf.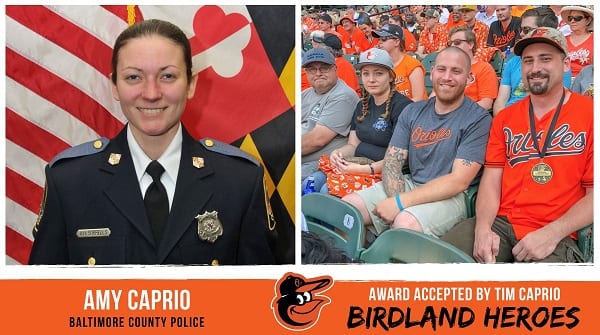 Facebook Comments