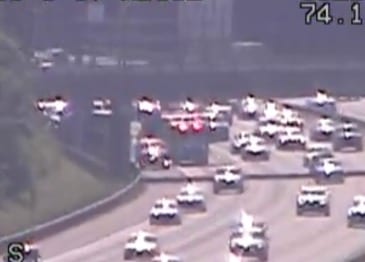 Crews are on the scene of a Sunday afternoon crash along Interstate 95 in Joppa.
The crash was reported along northbound I-95 just before MD-152 at about 4:30 p.m.
Reports indicate that a tractor-trailer has jackknifed along the right side of the highway.
Story continues below
Hazmat teams have been deployed as the fuel tanks are leaking.
Motorists should expect heavy delays in the area.
Facebook Comments