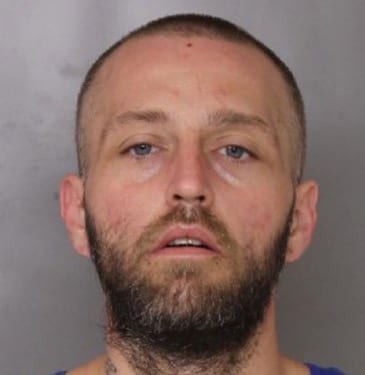 Homicide detectives have arrested and charged a man in connection with the murder of Cindy Berdina Testerman after an autopsy determined the cause of death to be homicide by trauma inflicted by an edged weapon.
Ryan Michael McGuire, 32, of no permanent address, has been charged with two counts of first-degree murder and two counts of second-degree murder after a second victim was located during the execution of a search warrant at a home across the street from Cindy Testerman's home.
Video surveillance was recovered that implicated McGuire in Cindy Testerman's death, leading detectives across the street to the home of the second victim, with whom McGuire had been staying recently.
Judy Elizabeth Slezbak, 66, of the 7900 block of Roseland Avenue (21237), McGuire's step-mother, was discovered hidden in a cedar chest in her home during the search following McGuire's arrest. McGuire has admitted his involvement in both women's deaths.
Police now believe that McGuire may have murdered Judy Slezbak a few weeks ago, then used her vehicle for transportation while selling some of her possessions to obtain money for illicit narcotics. When Cindy Testerman began questioning him about her whereabouts, police believe he went to her home on Saturday, June 23, and murdered her as well. He took possessions from her home, including her vehicle, and sold them for money to purchase additional narcotics.
McGuire is currently being held without bail at the Baltimore County Detention Center pending a bail review hearing.