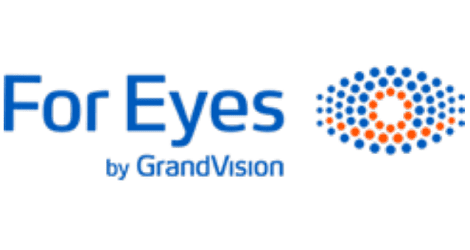 NOTTINGHAM, MD – For Eyes by GrandVision, one of the global leaders in optical retail, is expanding its vision care network in Maryland with the grand opening of its newest location at 7984 Honeygo Boulevard, Nottingham, MD this June. It will mark the 11th For Eyes location in Maryland, with two more locations opening later this year in Georgetown, MD, and Owing Mills, MD.
For Eyes will hold a grand opening celebration on Friday, June 29, 2018 from 11 a.m. to 5 p.m. The celebration will feature music and a DJ, food, games, prizes and a special ribbon-cutting at 11 a.m.
Attendees will have an opportunity to meet For Eyes' friendly and experienced staff led by Dr. Karl Malicdem, a 12-year veteran optometrist and long-time Central Maryland resident, and receive free vision pre-screenings. During the month following the grand opening, Dr. Karl Malicdem will extend a special offer of a $55 eyeglasses exam
through the month of July 2018.
The White Marsh store will offer consumers comprehensive eye exams with advanced equipment to evaluate vision and provide prescriptions using state-of-the-art manufacturing and the latest in eyeglass frames and contact lens development.
Advertisement
"We're excited to open in White Marsh to serve the residents of the community with the highest-quality vision care," said Jose Costa, CEO North America for Grand Vision NV. "As we expand our For Eyes network, we look forward to continuing our growth across Maryland."
For Eyes offers the latest in designer eyewear with more than 1,000 frames to choose from in-store. Each purchase comes with 100 percent Satisfaction Guarantee, Free Life Long Service and the Lowest Price Guarantee. The For Eyes proprietary line of eyeglasses and sunglasses provide premium style and value.
With 11 locations across the state, For Eyes employs more than 60 medical
professionals and store team members.
Facebook Comments