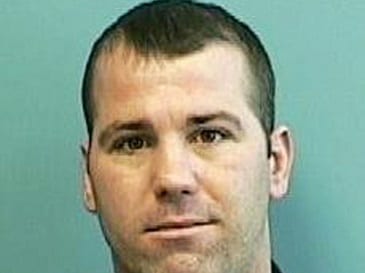 BALTIMORE, MD – A U.S. District Judge on Friday sentenced former Detective Daniel Thomas Hersl, 48, of Joppa, to 18 years in federal prison, followed by three years of supervised release, for racketeering conspiracy and racketeering offenses, including overtime fraud, and robbery.
A federal jury had previously convicted Hersl on February 12, 2018.
According to evidence presented at the three-week trial, during 2015 and 2016–the time of the racketeering conspiracy–Hersl stole money, property, and narcotics by detaining victims, entering residences, conducting traffic stops, and swearing out false search warrant affidavits.
In addition, Hersl and his co-defendants prepared and submitted false official incident and arrest reports, reports of property seized from arrestees, and charging documents.
In some cases, there was no evidence of criminal conduct by the victims; Hersl and his co-defendant officers stole money that had been earned lawfully. In other instances, narcotics and firearms were recovered from arrestees. In several instances, Hersl and his co-defendants did not file any police reports. The amounts stolen ranged from $200 to $200,000.
Seven co-defendants have all previously been convicted of federal racketeering charges. Of those, five have been sentenced to between seven and 25 years in prison.