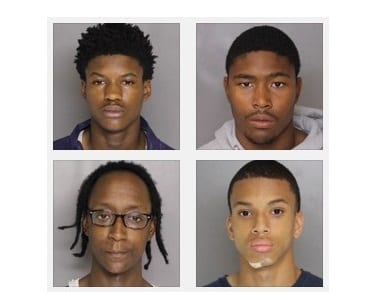 The four teens who ran down a police officer in Perry Hall have been indicted by a grand jury.
On Wednesday, Dawnta Anthony Harris, 16; Eugene Robert Genius, 17; Derrick Eugene Matthews, 15; and Darrell Jaymar Ward, 16, were indicted on murder, burglary, and conspiracy to commit burglary charges.
Officer Amy Caprio was killed on May 21 while investigating a suspicious vehicle on Linwen Way.
She was laid to rest on Friday amid an outpouring of emotion from the local community.