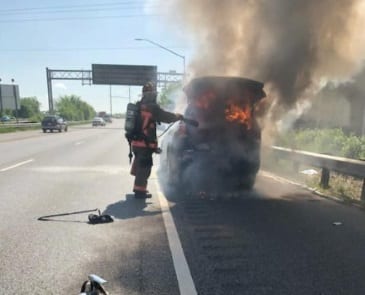 Crews battled an automobile fire in Essex on Wednesday morning.
The fire was reported along the outer loop just prior to Route 702 (21221).
Crews from multiple fire departments used fire extinguishers control the blaze.
Story continues below
No injuries were reported but the vehicle was a total loss.
Motorists should expect delays in the area.
Facebook Comments