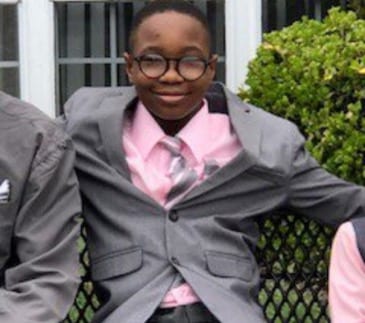 UPDATE: Detavin Francis has been found.
Original story below…
——
Police in Baltimore County are asking for the public's assistance in locating a missing, 11-year-old Perry Hall boy.
Story continues below
Detavin Francis, of the 9500 block of Perry Hall Boulevard (21236), is described as a black male, approximately 4'5", weighing 80 lbs.
He was last seen at 8 p.m. along Haylock Court wearing blue jacket, yellow shirt, and carrying backpack.
Anyone with information on Detavin Francis' whereabouts is asked to call police at 410-887-5000.
Facebook Comments