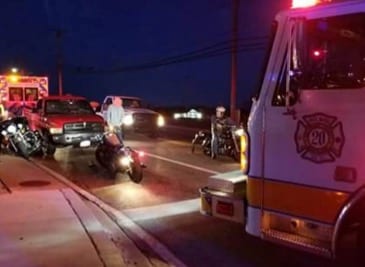 Crews responded to a motorcycle crash in White Marsh on Thursday night.
The crash occurred at just after 8 p.m. at the intersection of Philadelphia Road at Cowenton Avenue.
Emergency personnel from White Marsh Volunteer Fire Company responded to the scene and found that two motorcycles and a pickup truck were involved.
Story continues below
One motorcycle operator was taken to a nearby trauma center for treatment while the other refused treatment.
The pickup truck driver was uninsured.
Facebook Comments