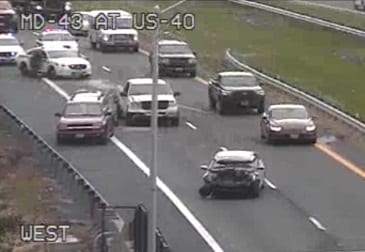 Just hours after a crash occurred at Route 43 at Route 40, a second crash was reported on Thursday afternoon.
At just before 1:30 p.m., units responded to eastbound White Marsh Boulevard just prior to Route 40.
Eastbound Route 43 was briefly shut down.
Story continues below
A single lane is now getting by.
There has been no word on any injuries.
Motorists should use caution in the area.
Facebook Comments