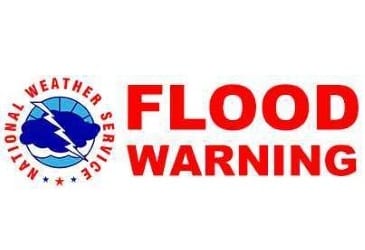 As heavy rainfall moves through the Nottingham area, the National Weather Service has issued a Flood Warning for Monday.
The warning covers portions of Washington D.C., Carroll County, Anne Arundel County, Howard County, Baltimore County, Prince Georges County, and Baltimore City.
Up to three inches of rain have already fallen in some areas. Additional rain will affect much of the area
through late morning which could prolong or worsen ongoing flooding.
Story continues below
The White Marsh Volunteer Fire Company reports that crews performed two water rescues overnight.
The first rescue took place along Interstate 95 where a vehicle went off the road and the second rescue occurred on Pulaski Highway at the Little Gunpowder Falls.
Motorists are reminded to not attempt to drive through standing water.
Facebook Comments