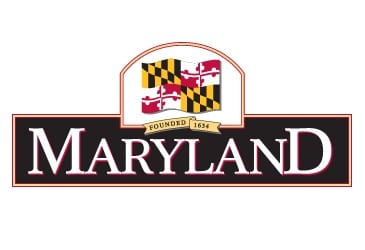 Governor Larry Hogan on Wednesday vetoed two bills that would undermine critical oversight and accountability of Maryland public schools.
The legislation, passed by the Maryland General Assembly and presented early to the governor, includes House Bill 1783, which would strip oversight over school construction funding from the state's top fiscal leaders, and Senate Bill 639, which would add an unnecessary layer of bureaucracy to the process of removing teachers charged with misconduct.
HB 1783 removes the historic oversight from the Board of Public Works, comprised of the governor, the comptroller, and the treasurer, over billions of dollars in school construction funds and gives it to the Interagency Commission on School Construction (IAC).
The IAC is an unelected, unaccountable body consisting of political appointees, which have historically included lobbyists and individuals with potential conflicts of interest.
"At a time when Marylanders are crying out for more accountability, more oversight, and more transparency in education spending, the legislature ignored those pleas. I can only assume that some legislators had no idea what they were voting on when their party leaders forced them to cast this horrible vote. But let me be very clear: anyone who votes to override this veto will be voting against transparency, against accountability in education, against fiscal responsibility, and against the wishes of an overwhelming majority of Marylanders," said Governor Hogan as he vetoed the bill during a meeting of the Board of Public Works Wednesday morning.
Advertisement
The IAC provision was amended onto an initially promising piece of legislation and then hustled through the legislature in a secretive process with no public hearings, no notice, and limited debate, according to Governor Hogan's office.
The governor also vetoed SB 639, which makes it more difficult for Maryland schools to remove teachers who have been recommended for termination by school superintendents for misconduct by creating an unnecessary and bureaucratic arbitration process before any action can be taken. The bill gives power over these important decisions to an arbitrator – who does not have to be a Maryland resident – instead of local school boards, which have to answer to parents.
"The vast majority of our teachers do an incredible job, often making tough personal sacrifices, educating our students," wrote Governor Hogan in his veto letter to legislative leadership. "However, those who consistently fail our children and consistently fail to achieve our state's high standards should not be protected through an extra layer of obscure bureaucracy."
The vetoed bills will be returned to the Maryland General Assembly, where they will either be sustained or overridden.
Facebook Comments