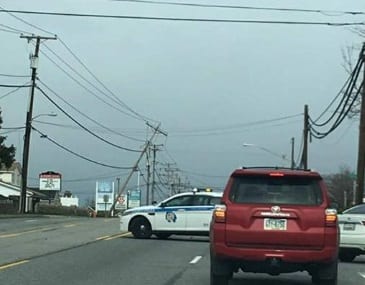 Friday's high winds continue to take their toll on local roadways.
Authorities say a portion of Belair Road has been shut down in Perry Hall.
At just after 3 p.m., Belair Road was closed between Joppa Road and Silver Spring Boulevard due to a leaning light pole.
Motorists should use an alternate route.
Friday's high winds have caused numerous trees to come down, forced bridge closures, and contributed to at least one fatality.