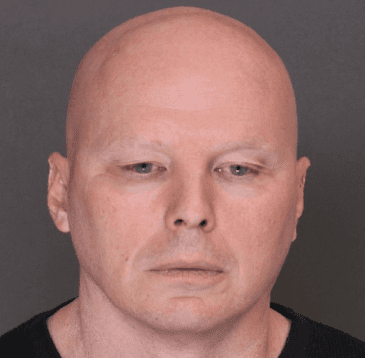 A bail bondsman from Middle River has pleaded guilty to selling drugs that were stolen from citizens by officers with the Baltimore Police Department.
Donald Stepp, 51, pleaded guilty on Friday to possession with the intent to distribute cocaine, heroin, and other controlled dangerous substances.
According to his plea agreement, Stepp operated Double D Bail Bonds and was an associate of former BPD Sergeant Wayne Earl Jenkins. Stepp admitted that from 2015-2017, he obtained significant quantities of narcotics from Jenkins and robbed citizens of their property, including drugs, cash, and watches. Stepp admitted that he participated in robberies with Jenkins and another Baltimore Police Department detective.
To facilitate the robberies and drug trafficking, Jenkins brought Stepp to search locations in Baltimore City and Baltimore County and lied to other law enforcement agencies by saying Stepp was an officer with BPD. Jenkins would come to Stepp's residence after he had robbed citizens and Stepp would store the stolen drugs in his tool shed.
Stepp then sold the stolen drugs and returned hundreds of thousands of dollars in cash proceeds to BPD officers. Jenkins took a portion of the proceeds from the drug sales and paid other officers in the BPD who participated in the robberies with Jenkins and Stepp.
On December 14, 2017, law enforcement with the Baltimore County Police Department and the Federal Bureau of Investigation executed a search warrant at Stepp's residence and recovered approximately 423 grams of crack cocaine, 262 grams of cocaine, 14 grams of heroin, 28 grams of MDMA, digital scales, packaging material, a large sum of cash, and several high-value watches.
Jenkins has pleaded guilty to one count of racketeering conspiracy, one count of racketeering, two counts of robbery, one count of destruction, alteration, or falsification of records in a federal investigation, and four counts of deprivation of rights under color of law.
Stepp faces a maximum sentence of life imprisonment. United States District Judge Catherine C. Blake has scheduled sentencing for April 6, 2018 at 2 p.m.