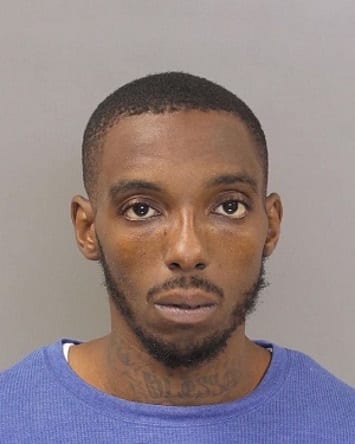 Police in Baltimore County have arrested and charged a man in connection with Saturday evening's shooting in Essex.
Alexander Morgan Francis, 29, of Essex, has been charged with 1st-degree assault and weapons violations and is being held without bail at the Baltimore County Detention Center pending trial.
Francis was identified by the victims, a 24-year-old woman and a 30-year-old woman, as the shooter, with whom both are acquainted. One of the women had argued with Francis when they crossed paths at a convenience store earlier in the evening.
The women flagged down an officer on Foxchase Lane after fleeing Sandalwood Road where they heard gunshots and saw Francis run out from Punjab Drive, shooting at their car. Neither of the women suffered any physical injuries and no damage was found on the vehicle.
Officer Bostedo and her K9 partner, Yukon, responded to the scene and located Francis in a nearby alley, where he was placed under arrest without incident. A search of the area resulted in the discovery of bullet holes in the siding of a building in the 900 block of Punjab Drive.