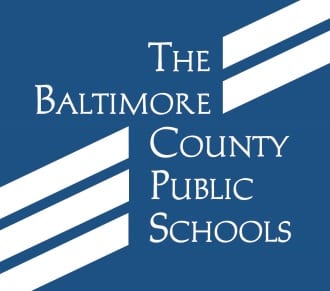 Baltimore County Public Schools' 173 schools, centers, and programs will open their doors to students on Tuesday, September 5. During the first week of school, BCPS Interim Superintendent Verletta White plans to visit 14 schools to welcome students, teachers, and administrators to the 2017 – 2018 school year.
During her first day visits to Woodbridge and Arbutus elementary schools, the superintendent will be joined by Governor Larry Hogan, State Superintendent of Schools Dr. Karen Salmon, and Baltimore County Executive Kevin Kamenetz.
School board members and other dignitaries are likely to participate in some of the visits.
Tuesday, Sept. 5
8:15 – 9 a.m. (all times are approximate)
Woodbridge Elementary School
1410 Pleasant Valley Drive
Baltimore 21228
Principal Lori Phelps, 410.887.0857
9:15 – 10 a.m.
Arbutus Elementary School
1300 Sulphur Spring Road
Baltimore 21227
Principal Brent Grabill, 410.887.1400
10:15 – 10:50 a.m.
Relay Elementary School 
5885 Selford Road
Baltimore 21227
Principal Jason Barnett, 443.809.1426
11:10 – 11:45 a.m.
Woodlawn High School 
1801 Woodlawn Drive
Baltimore 21207
Principal Georgina Aye, 410.887.1309
12:15 – 12:50 p.m.
Franklin Middle School 
10 Cockeysville Road
Reisterstown 21236
Principal Brian Schiffer, 410.887.1114
1:05 – 1:40 p.m.
Ridgely Middle School 
121 Ridgely Road
Lutherville 21093
Principal Susan Truesdell, 410.887.7650
Wednesday, Sept. 6
8:40 – 9:10 a.m.
Chesapeake High School 
1801 Turkey Point Road
Essex 21221
Principal Jess Grim, 410.887.0100
9:30 – 10:05 a.m.
Seneca Elementary School 
545 Carrollwood Road
Middle River 21220
Principal Jason Feiler, 410.887.5945
10:20 – 10:55 a.m.
Kenwood High School 
501 Stemmers Run Road
Essex 21221
Principal Brian Powell, 410.887.0153
11:15 – 11:50 a.m.
Perry Hall Middle School 
4300 Ebenezer Road
Baltimore 21236
Principal Lisa Perry, 410.887.5100
Thursday, Sept. 7
9 – 9:35 a.m. 
Prettyboy Elementary School
19810 Middletown Road
Freeland 21053
Principal Nicole Norris, 410.887.1900
9:50 – 10:25 a.m.
Seventh District Elementary School
20300 York Road
Parkton21120
Principal Heather Denmyer, 410.887.1902
10:40 – 11:15 a.m.
Hereford High School
17301 York Road
Parkton 21120
Principal Louis Jira, 410.887.1905
11:25 a.m. – 12:05 p.m.
Hereford Middle School
712 Corbett Road
Monkton 21111
Principal Julie Dellone, 410.887.7902