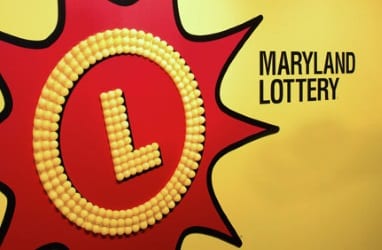 A Baltimore bride-to-be whose wedding is in September believes that her late grandfather is the one to thank for her truly amazing Maryland Lottery win.
She purchased two $10 Super Crossword scratch-offs – one in March and another in May – and both of them delivered $10,000 prizes.
The lucky winner, who works as a hair stylist, said she buys instant tickets occasionally when she stops for gas and has extra cash. She also enjoys playing Mega Millions.
The 27-year-old bought one of her winning tickets at Rosedale Shell, located at 7514 Pulaski Highway in Baltimore, while the other came from Dundalk Sunoco at 909 Dundalk Avenue in Baltimore.
"It was a big shocker," she said. "I think it's just good energy. I try to help people when I can. My grandfather died in January, and I think this is him giving something back to me."
While she was excited about her big double wins, she kept the tickets in a safe and didn't rush to cash them.
"I've been busy working and planning the wedding, and I love shoes and purses, so I didn't want to spend it all," the lucky winner said with a smile.
She plans to use the prize(s) to help pay for her wedding.
The Super Crossword game launched in December, and two of its $100,000 top prizes remain unclaimed. Players can also look for 12 $10,000 prizes and thousands of additional prizes ranging from $10 to $1,000.