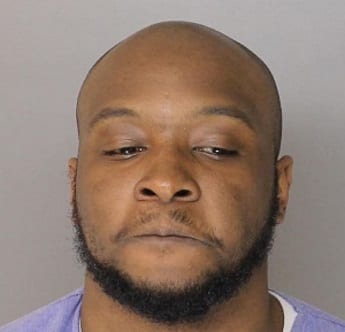 The second victim of a first-degree assault (an arson) stemming from an altercation in White Marsh on December 4, 2015, has died.
Shawn Michael Scarinzi, 25, of Edgewood, died early Monday morning, some 17 months after being inadvertently set on fire during an altercation between his friend, David Benjamin Campbell, and the suspect, Christopher Harrison Jr.
After running out of gas on Pulaski Highway near Allender Road on December 4, 2015, Campbell and Scarinzi were returning with containers of gasoline when an altercation erupted between Campbell and Harrison, resulting in Campbell punching Harrison.
Harrison doused Campbell with gasoline and lit him on fire.
Scarinzi, who was standing near Campbell with a container of gasoline, also became engulfed in flames. Both victims remained hospitalized until the time of their deaths.
David Benjamin Campbell, 22, of Middle River, died on January 7, 2017. His death has been ruled a homicide by the Office of the Chief Medical Examiner. A warrant was issued to Harrison for homicide charges on May 16, 2017. The results of an autopsy performed on Scarinzi are pending.
Harrison was taken into custody at the time of the incident and held without bail, and remains confined to the Department of Corrections after entering a guilty plea on July 28, 2016 to charges of first-degree assault and reckless endangerment, for which he was sentenced to 20 years and 5 years imprisonment, respectively, to be served consecutively.