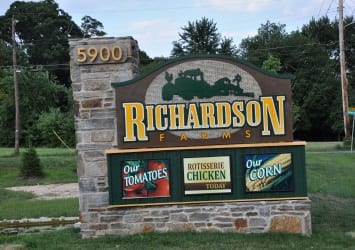 Police are investigating after a barn at a local farm was burglarized and vandalized.
Sometime between 7:30 p.m. on Saturday, March 25, and 9 a.m. on Sunday, March 26, an individual entered the Richardson Farms barn, located in the 700 block of Earls Beach Road, 21220, through a door.
Once inside the barn, the suspect stole a welding helmet and spray-painted farm equipment with graffiti.
The suspect then fled the scene.