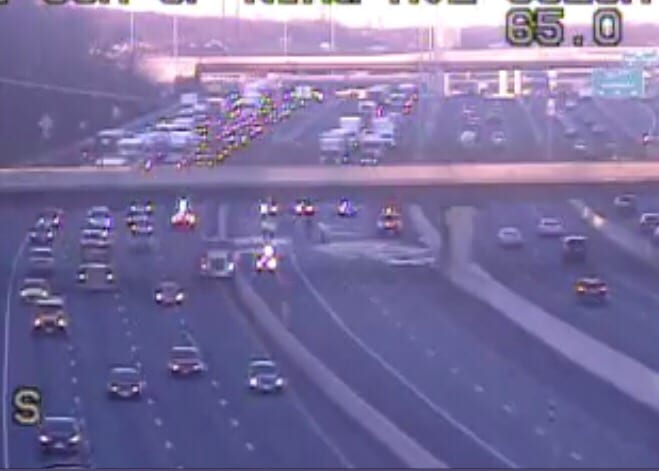 Crews are on the scene of a Thursday morning crash in the Rosedale area.
At just before 7 a.m., a lumber truck collided with a bus and lost its load along northbound Interstate 95, just after the I-695 interchange at exit 64.
The MDTA says that both northbound Express Toll Lanes are closed, along with the left lane of I-95 for accident clean up.
There has been no word on any injuries.
Motorists should expect delays in the area.