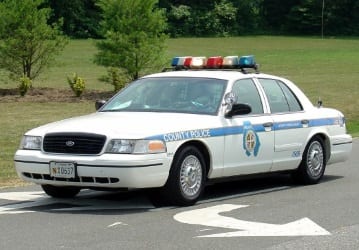 With commercial burglaries on the rise across Baltimore County, local law enforcement officials are being proactive.
The Parkville Precinct says that, since February 2, there have been several incidents across the county, including in the Parkville area, of commercial burglaries targeting pharmacies, convenience stores and other retail/small businesses.
Most of these incidents are occurring during the overnight hours, primarily between 3:00 a.m. and 6:00 a.m. The perpetrators are gaining entry to businesses by prying front or rear doors and/or using bolt cutters to cut locks. In some instances, ATM's and safes have been targeted at these businesses.
Additionally, police say they are still seeing incidents of commercial robberies targeting convenience stores such as Royal Farms and 7-Eleven. Cases are occurring on different days/times and suspects are targeting primarily Newport cigarettes.
The Baltimore County Police Department is offering a free Commercial Security Survey to local business owners. Interested parties can have an officer trained in commercial security identify potential vulnerabilities at their businesses and make practical recommendations to correct them.
Interested business owners should contact the Community Outreach Team at their local police precinct to schedule a session.