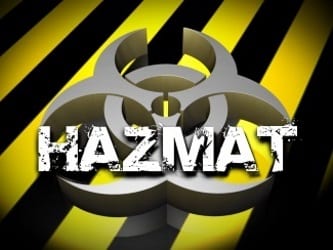 Hazmat crews are responding to a Monday morning crash in Parkville.
At about 9:30 a.m., emergency personnel responded to the area of Perring Parkway at Wycliffe Road, just below Taylor Avenue, for a crash involving a tractor-trailer.
The tractor-trailer reportedly hit several parked cars.
At the scene, crews found fuel spilling onto the roadway.
Hazmat teams are being deployed to clean up the fuel spill.  Teams from the Maryland Department of the Environment are also being deployed.
There has been no word on any injuries.
Motorists should expect delays in the area.