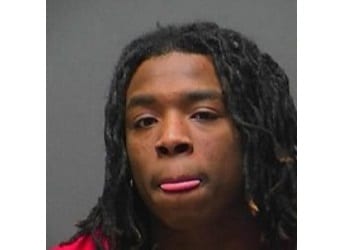 Police are asking for help in locating a man from Nottingham who is wanted for a series of crimes, including a home invasion and a robbery.
Justin Thomas Patterson is wanted in connection with a home invasion, two counts of robbery, theft, and use of a firearm in connection with a felony.
His last known address is 8828 Blairwood Road in Nottingham.
Anyone with information on Patterson's whereabouts should call the Harford County Sheriff's Office at 410-838-6600 or submit a tip online at www.tipsubmit.com.