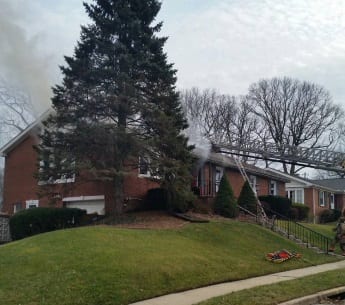 Two firefighters are recovering after being injured in a Saturday afternoon house fire in Parkville/Carney.
At just before 4 p.m., crews responded to the 2500 block of Proctor Lane, 21234.
At first, officials weren't certain whether or not anyone was inside the house.  It was later determined that no one was home at the time.
By just before 5 p.m., the fire was under control.
Two firefighters were taken to a nearby hospital for treatment of non-life-threatening injuries.