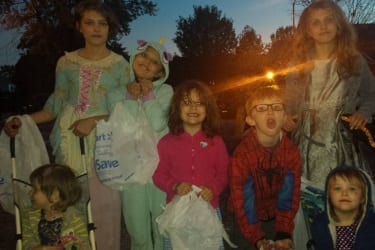 One week ago, tragedy struck the Malone family when a house fire swept through their northeast Baltimore home, killing 6 of the family's 9 children.
Malone works as a staffer for Rep. Elijah Cummings.  The children's father was not home at the time of the horrific fire.
Those killed in the blaze include a 9-month-old boy, a 2-year-old boy, 3-year-old twin girls, a 10-year-old girl and an 11-year-old girl.
Two of the family's other children were released from the hospital on Wednesday.
A fundraiser to benefit the family will be held in Nottingham in April.
The "Bull Roast for the Malones" will be held at Columbus Gardens on April 29 from 2 p.m. to 6 p.m., according to a post on Facebook.
Columbus Gardens is located at 4301 Klosterman Avenue, 21236.
The Facebook event page states:
Bring your family, friends, and appetite to this special benefit that's generously being offered to enable the Malone family to move forward following the unimaginable horror of the January 12 fire that took the lives of six of their children and forever changed the family. (Thank you!)
Katie Malone, a graduate of the Institute of Notre Dame and the mother of the children, posted an update on her condition to Facebook on Monday.
She says that her breathing tube was removed, but she's still not sure when she'll be able to leave the hospital.
Malone is listed in good condition.
A GoFundMe account to benefit the Malone family has already raised over $300,000.
Related articles