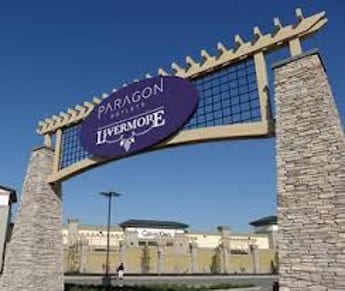 What once seemed like a sure thing for the White Marsh is now shrouded in mystery.
The proposed Paragon Outlets that were to open near Interstate 95 and Route 43 are suddenly in limbo according to The Baltimore Sun.
After some initial resistance from the community, the 100-outlet center finally seemed to have gotten the "green light" in recent months, but The Lightstone Group, the New York-based parent company of the developer, now says it may sell the site after receiving "several unsolicited inquiries," the Sun reports.
"Paragon seems out of the picture, as the parent company seems to be focused on other types of projects," Councilwoman Cathy Bevins was quoted as saying. "I'm surprised and saddened by this development, because so much work went into making this project a reality. However, I'm confident we can find a way to find a suitable replacement."
An agreement had been signed last summer between the developer, Paragon Outlets, and White Marsh Mall officials that smoothed over an ongoing battle between the two retailers over the construction of the center.
Now, it may not happen.  In fact, the team itself seems to be disbanding.
The Sun article states that Paragon moved out of its Baltimore offices at the end of 2016, according to a security guard at the Redwood Street building.
What will become of the Nottingham-area property now remains uncertain.