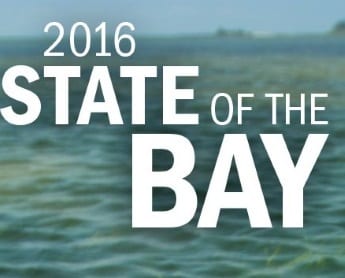 As the Chesapeake Bay Foundation celebrates its 50th anniversary, the organization this week announced that definitive progress is being made in efforts to save the Bay. The 2016 State of the Bay report indicated that this year's score was the highest since the first State of the Bay was issued 18 years ago.
Each of the three indicator categories—pollution, habitat, and fisheries—has improved. The iconic blue crab score jumped the most dramatically.
The foundation says, "We are seeing the clearest water in decades, regrowth of acres of lush underwater grass beds, and the comeback of the Chesapeake's native oysters, which were nearly eradicated by disease, pollution, and over-fishing."
The report would seem to indicate that the Chesapeake Clean Water Blueprint, established in 2010, is working. Its strategy of states writing their own plans for restoration with federal support also seems to be working.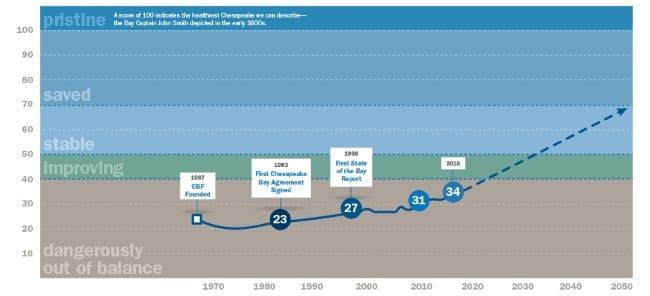 This year, the Chesapeake Bay scored a "34," or "C-."
The Chesapeake Bay Foundation's State of the Bay report examines the best available historical and current information for 13 indicators in three categories: pollution, habitat, and fisheries. CBF scientists then assign each indicator an index score between 1 and 100. Taken together, these indicators offer an assessment of the bay's health.
The full report is available by clicking here.